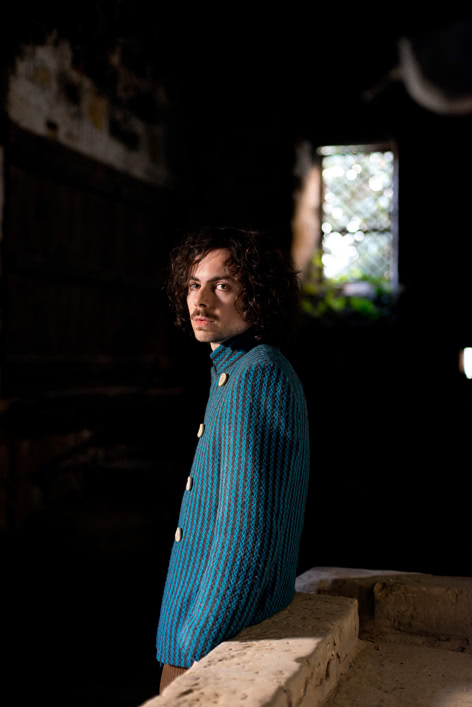 Lefteris Moumtzis is a Cypriot musician, composer and producer, living in Lefkosia, Cyprus. Apart from his solo releases, and various collaborations, he is the founder of the independent record label
Louvana Records
and the artistic director of
Fengaros Music Festival
,
Music Village Fengaros
and
Lefkosia Loop Festival
.
Short Biography
Lefteris' musical journey began at the age of six when he started learning the piano. At the age of fourteen he started taking saxophone lessons, and shortly after he joined his sister's rock band playing the piano and later on as a singer. During his obligatory service in the Cyprus army at the age of eighteen he taught himself how to play the guitar, the bass and the drums and he realised that music was his path.He studied music in Boston, Massachussetts and later on in Birmingham UK, eventually moving for several years in London, UK, where he formed various bands like Masters of Disguise and Trio Tekke, and organised his own music nights in South London.Upon his return to Cyprus he founded Louvana Records, with Andreas Trachonitis. He has worked as a teacher, producer, music journalist, radio producer and theatre composer. You can find out about most of his projects, past, present and future performances from this website.


-
Also, you can watch a
TEDx Talk
Lefteris did in November 2019 regarding his musical journey and the eternal battle of a musician with success.