Live performance Freedom Candlemaker & friends at Archontiko Axiotheas
Details

Tuesday, 06 October 2020
I am so happy to be playing at my favourite outdoor venue in Cyprus this Thursday 8th of October! I am performing a solo show at Archontiko Axiotheas, but I took this opportunity as well to invite a few friends to join me on stage for different songs. So I will have Ermis Michail on guitar for a few, Marios Takoushis on piano, Nama Dama on voice and recorder and Ezgi on vocals plus a special secret guest. I will do songs from Now Happiness, Girls, Ghosts and Gods, Beaming Light, The Age of Now and a few new unreleased ones, plus a couple of covers. It should be lots of fun.

Reserve at 22 894531.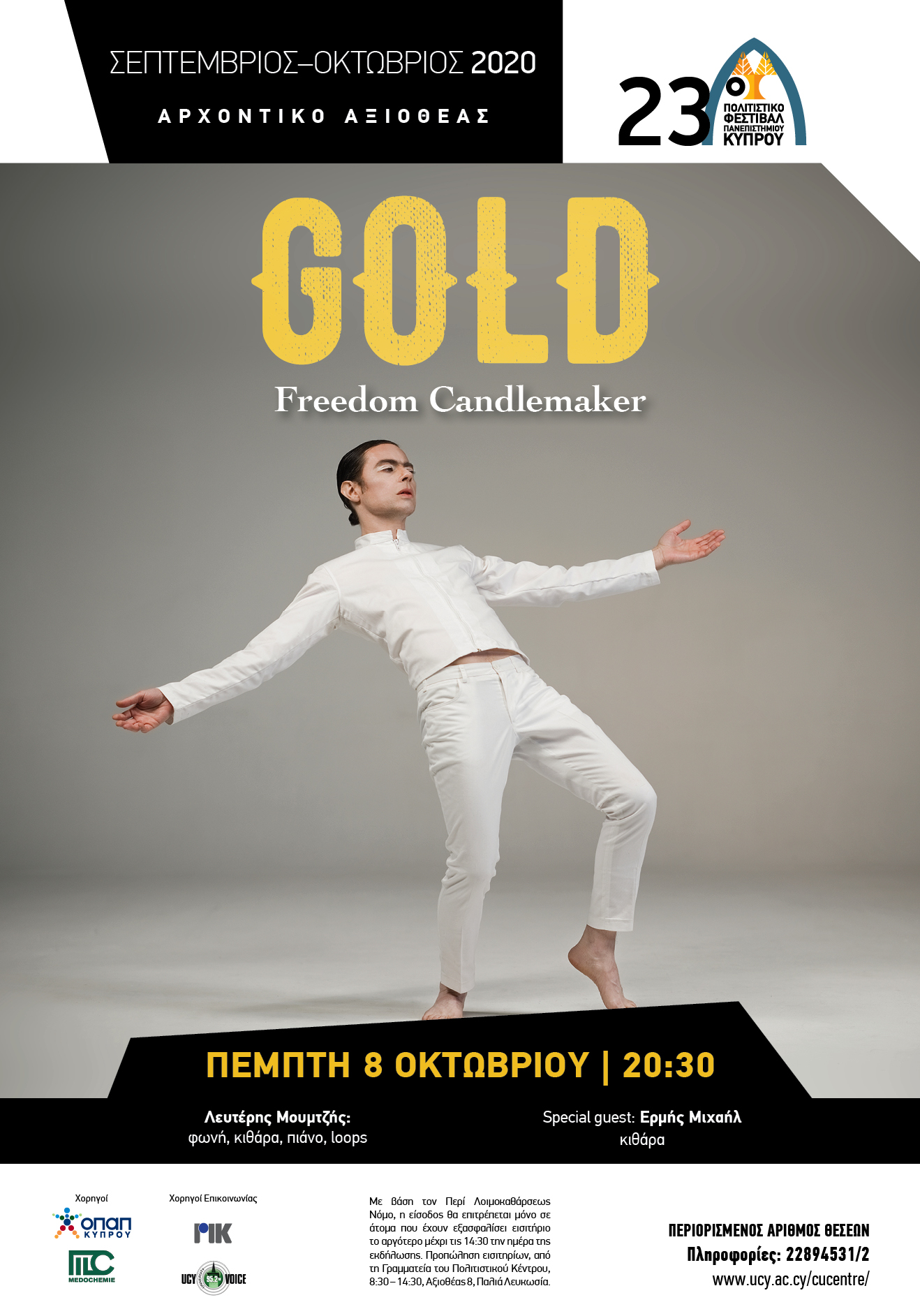 Here is a video from the last time I played there in 2016 with Foken on guitar.