Hello there

It's been a very long and busy summer, which didn't give much time to add news
and things on the website. I should, but I was still taking my time to learn my
way around this. I've been trying to make the different sections on the site richer, in a
sense, adding as much material and info as possible about each project that I'm
involved in.

Starting off with the solo performance in mid-July at Axiothea in Lefkosia, it was one of the most
enjoyable concerts ever for me. A lovely atmosphere was created and the energy was bouncing
back and forth. There are a couple of videos uploaded from that gig. Also, you can subscribe
at the brand new Moumtzis – YouTube channel for videos from solo performances.

Fengaros Music Village – our first attempt as Louvana on organising a Music Village
in Cyprus – went fantastic! Five days, nine workshops, concerts, jams and a lovely vibe was
in the daily menu. J.Kriste, Master of Disguise performed a show on one of the nights.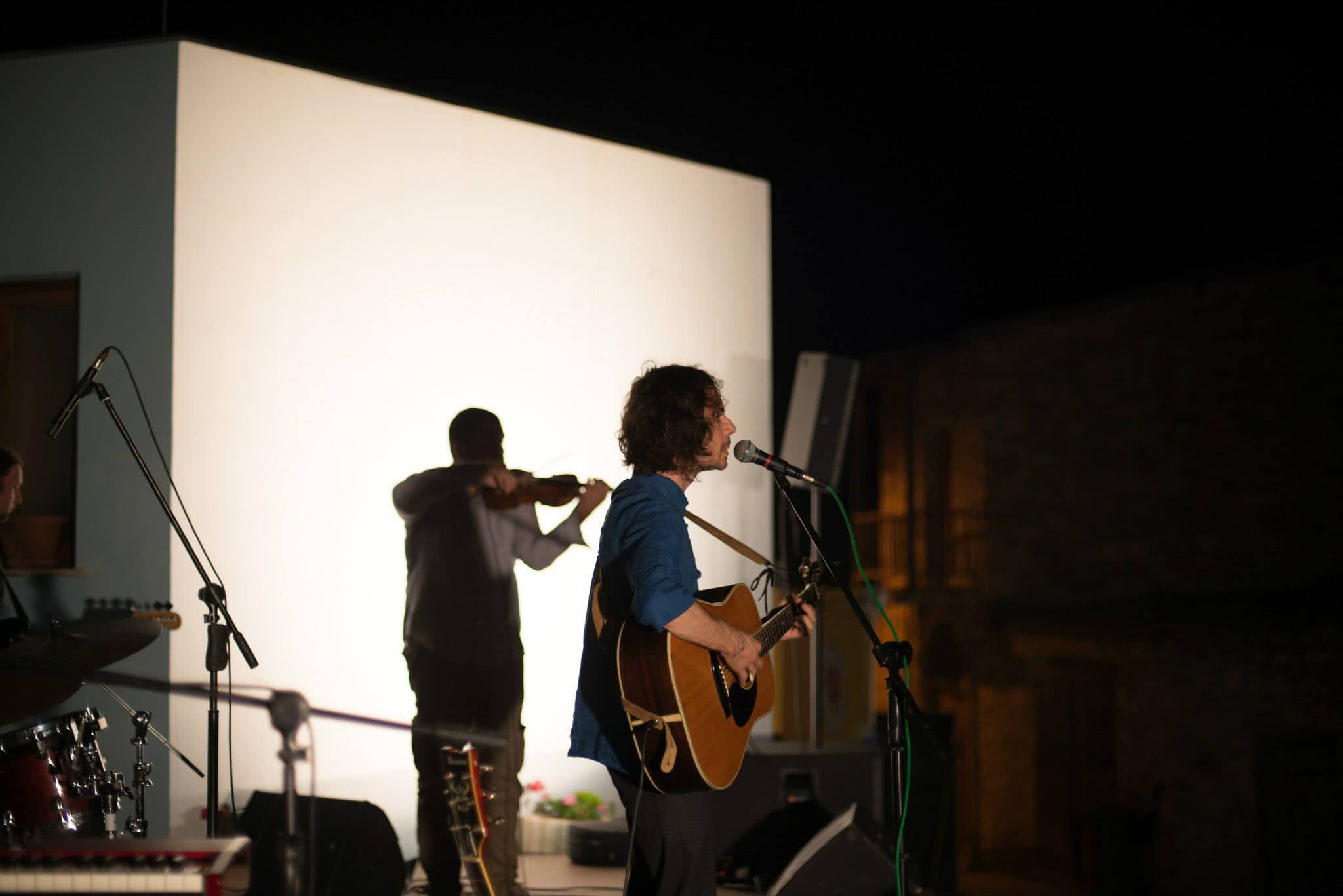 J.Kriste, Master of Disguise performing at Fengaros Music Village, Kato Drys 2014. Photo by Christos Hadjichristou

Fengaros Music Festival followed right after where I performed a set with Fuzz Bus and
also with The Low Spark, a band that has been around for quite some time but
with not much to show for as far as recordings go. But we are working on that
and we are hoping to have a single or an EP out by Xmas time. We are thinking to do a
Cyprus tour as well to promote it.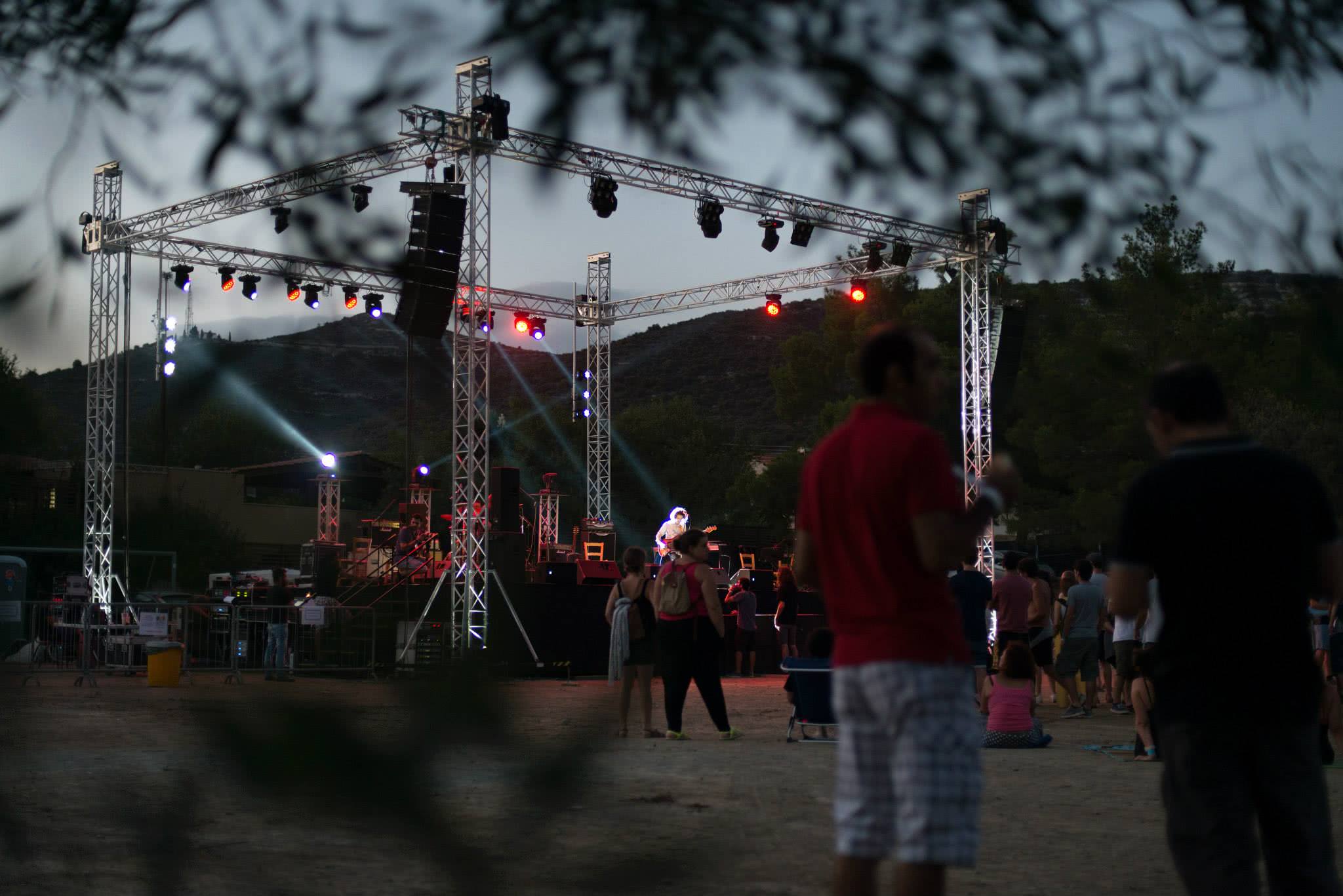 The Low Spark performing at Fengaros Music Festival, Kato Drys 2014. Photo by Christos Hadjichristou

Shortly after Fengaros we played a great gig with J.Kriste, Master of Disguise at Xarkis Festival
in Arsos before heading off to Ayios Lavrentios, Pilion, at the Greek Music Village conducting a
workshop with Fotis Siotas and Alkinoos Ioannides on songwriting / arranging / producing e.t.c.
It was the third year I was doing this and it still offers me such amazing experiences. It's great
to work with songwriters and sharing any knowledge I gathered over the years, jamming and
generally having a good time. It's rather tiring though!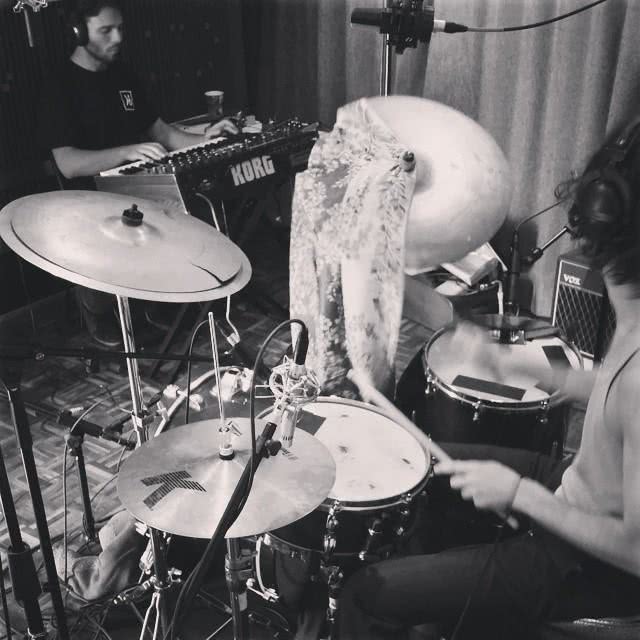 Plain History recording at studio eleven63, Lefkosia. Photo by Andreas Trachonitis

At the moment I'm in the process of writing new material for J.Kriste and doing some
demos at home, while at the same time did some new recordings for Plain History,
The Low Spark (as mentioned before), Trio Tekke (!) (with drum offering by the
great Dave De Rose) and also writing for the new project with Fotis Siotas.

Hope to see you soon at a show. Thanks for reading through and stay tuned for more soon!
All feedback is welcome.

Peace and Love

Lefteris