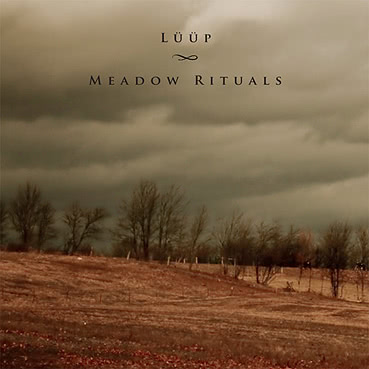 Appearance on the album 'Meadow Rituals' (Experimedia 2011) on vocals and guitar. Member of the live band on vocals and guitar.
TRACKLIST
1. Horse Heart
2. Taurokathapsia
3. Cream Sky
4. Spiraling
5. Roots Growth
6. See You In Me
7. Ritual of Apollo & Dionysus
8. *Northern Lights
PREVIEW
Foregoing traditional genre boundaries, defying categorization, and embracing the distinct talents of its 19 participants, Luup involves a reexamination of convention by a thorough exploration of the instrument. Led by flautist Stelios Romaliadis, whose direction of the musicians allows for shimmering folk tendencies to mingle with fragile string arrangements and uplifting voice, Luup combines disparate elements of modern musical tendencies to examine man's primitive nature. Meadow Rituals presents 8 paeans to unite man's overwhelming distance from nature and self and a celebration of the reunion. Lilting melodies mix with ambient and new age directions; propulsive swells of strings and effervescent electronics make way for profound vocal harmonies to create a universal and timeless experience.
Lüüp is: Stelios Romaliadis, Lisa Isaksson (Lisa o Piu), David Svedmyr (Lisa o Piu), Fotini Kallianou, Katerina Papachristou, Fotis Siotas, Lefteris Moumtzis (J.Kriste, Master of Disguise, Snakecharmer), Alex Bolpasis, Pavlos Michaelides, Andria Degens (Pantaleimon/Current 93), Giorgos Varoutas, David Jackson (Van Der Graaf Generator/Peter Hammill/Peter Gabriel), Elsa Kundig, Nikos Fokas, Nikos Papanagiotou, Greg Haines (Sonic Pieces), Georgia Smerou, Georgia Konstadopoulou, and Jennie Ståbis (Lisa o Piu).