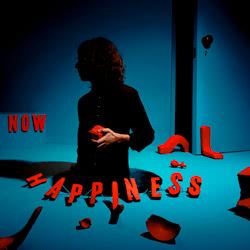 TRACKLIST
1. Fantasy
2. Inner world
3. No prologue
4. Now happiness
5. Tortured by light
6. Joy and pain
7. The Sun melts the ice
8. Monumental lie?
9. Under the Sun
10. Old soul


This is the first solo album by Lefteris Moumtzis. With this recording he is attempting a more acoustic, minimal approach, giving more attention and care to the songs and their stories. It is a soothing record that flows effotlessly from beginning to end, leaving the listener with a calming and positive feeling. Stylistically, the songs borrow elements from folk, jazz, ambient and classical music. Lefteris sings and plays guitar, piano and synth while Dimitris Hadjizisis lends guitar on a few tracks. Additional musicians include also Stefanos Meletiou on drums, Mikaela Tsangari on backing vocals, Christos Hadjichristou on synth and Vasilis Bacharides on bad drums.
It was recorded by Andreas Trachonitis and Mikaela Tsangari at studio eleven63 in Nicosia, Cyprus and mastered by Yiannis Christodoulatos at Sweetspot, Athens. The cover installation and photography is by Orestis Kalvaris.

'Now Happiness is a brave record, in the sense that it pops in front of you having reposed before all the possible strong cards that a modern recording can take advantage of in order to assert itself'

Avopolis.gr

'Now Happiness is one of those records that take you by the hand and escort you through trails of catharsis, leading you to a new morning of a new beginning.'
Simerini Newspaper

'It's not every week that a song from a Cypriot artist makes the Listening Post...'
Fresh on the net!