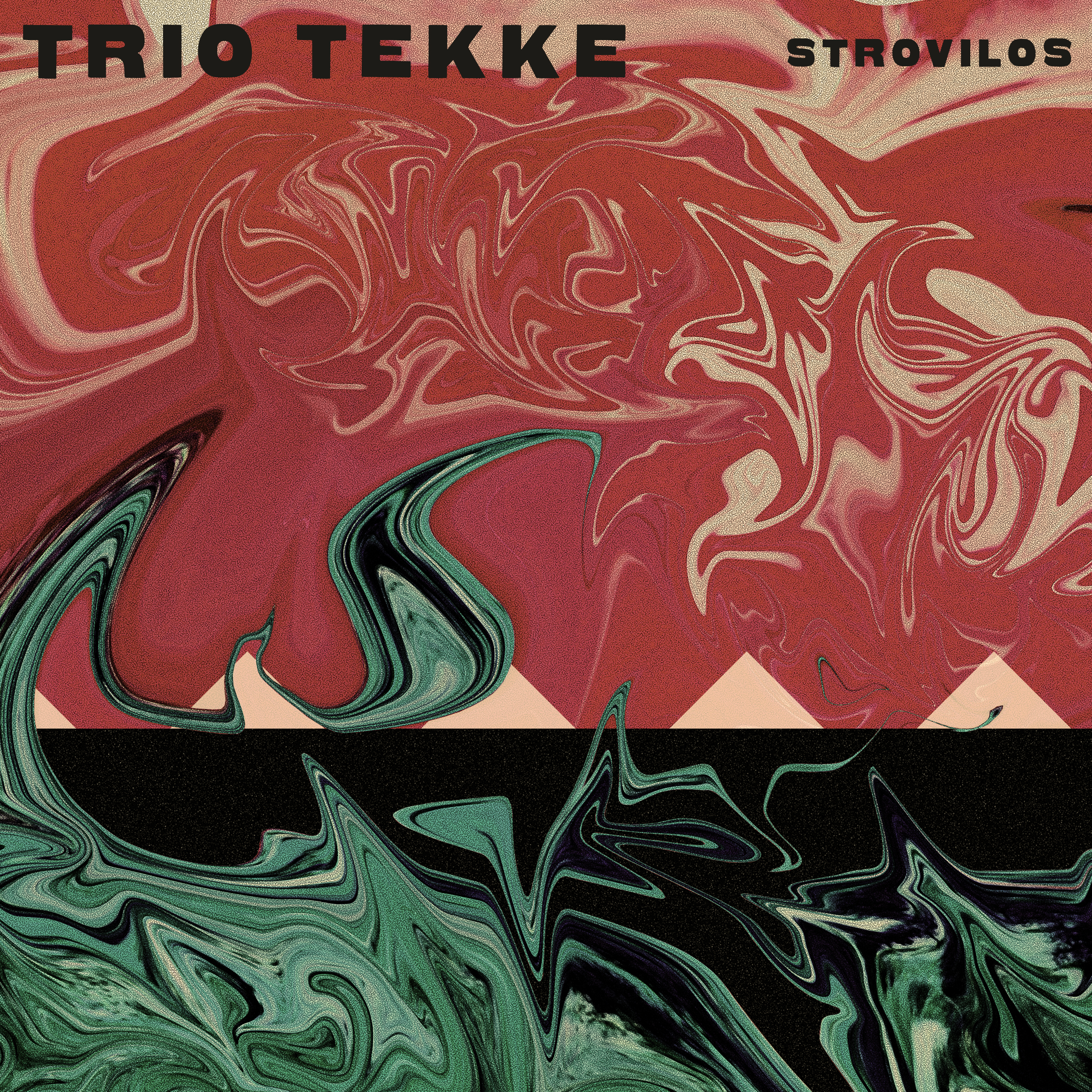 TRACKLIST
1. Tempest of the dawn / Φουρτούνα της αυγής
2. Οn the street / Στον δρόμο
3. Rotten luck / Γκαντεμιά
4. Ι erase the day / Τη μέρα σβήνω (feat. Yiannis Dionysiou)
5. Whirlwind / Στρόβιλος
6. The first day / Η πρώτη μέρα (feat. Fotis Siotas)
7. Breathless shriek / Άφωνη κραυγή (feat. Dimitris Mystakidis)
8. Shooting star / Πεφταστέρι
9. 'Karmic / Καρμικό
10. Electric sighs / Ανάσες βολταϊκές
Strovilos is a whirlwind. By definition, the Greek word is used to describe a 'twister' or whirlwind, but it also takes on the non-literal sense of something unsettled, shifting, a restless person, being airborne.

There is darkness and light in this music. Rembetiko was music that carried suffering and also abandon from the worries of life. There is joy in letting go and watching the world spin itself into frenzied chaos. There is pain in being thrown up in this whirlwind, with no control of our destiny. There is tragedy in the never-ending cycle of creation and destruction we endure. There is comedy in the futility of our efforts to hold back the tides. In Strovilos we can embrace the shadows and rejoice in the glow and let the winds decide for us.

Undoubtedly their most ambitious album to date, Strovilos sees Trio Tekke continue to re-invent Greek rembetiko in their own pioneering way. With the help of drummer Dave De Rose and other guest musicians including rembetiko guitar maestro Dimitris Mystakidis, the bands compositions are elevated to new heights in this 4th chapter of their musical odyssey.

---
All lyrics and music by Antonis Antoniou, except 'Karmic' by Lefteris Moumtzis
Produced and arranged by Trio Tekke

TRIO TEKKE are :

ANTONIS ANTONIOU vocals, tzouras, baglamas, percussion, electronics
LEFTERIS MOUMTZIS vocals, electric guitar, 12-string guitar, percussion, synths, organ
COLIN SOMERVELL electric bass

DAVE DE ROSE drums, percussion
FOTIS SIOTAS vocals on 'The first day'
DIMITRIS MYSTAKIDIS vocals on 'Breathless shriek'
YIANNIS DIONYSIOU vocals on 'I erase the day'

Recorded at OneCat Studio, London by Jonathan Clayton
Additional recordings by:
Antonis Antoniou at Minoos Studio, Nicosia
Chris Parapagidis at Room Recordings, Athens
Nasos Siopilis at Fabrika Studio, Athens
Constantinos Evangelides at Suite16 Studio, Nicosia
Mixed by Alex Bolpasis at Suono Studio, Athens
Mastered by George Priniotakis at Artracks Recording Studios, Athens
Artwork by Matt Burden